WILL SOLL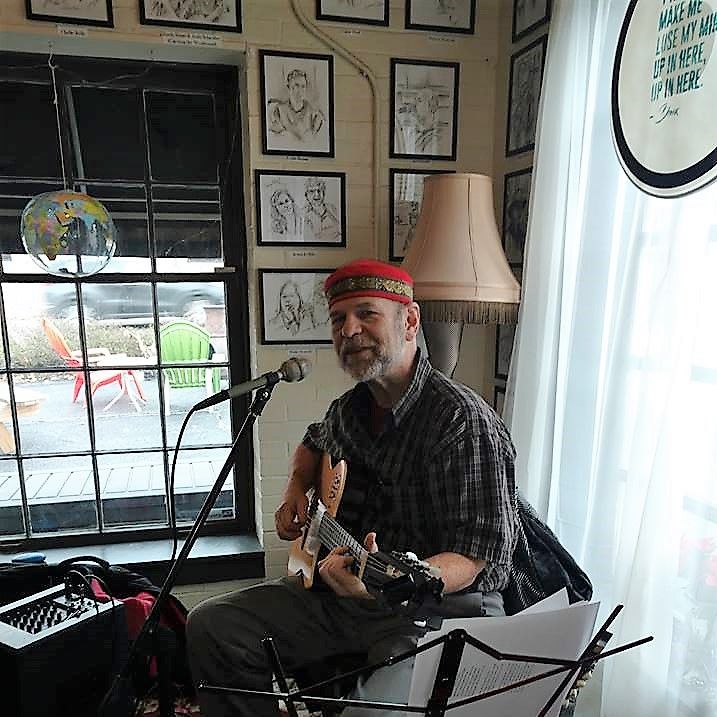 Will Soll broke into klezmer just as St. Louis' best klezmer band, Yidn, was looking for a mandolin player.  Two original members of the band—Paul Wexler (clarinet) and Iggie Tiemann (bass)—were joined by Will and violinist Ben Schreiber.  They became a fixture on the St. Louis Jewish music scene.
At the same time as Will was playing with Yidn, he collaborated with various configurations of musicians in the St. Louis area.   One longtime co-conspirator was bassist/percussionist Shlomo Ovadya; the two of them frequently performed together as Ottoman Underground.    His success in bringing klezmer to a new generation of musicians has resulted in the band Will Soll and the Youngers of Zion which was featured at the inauguration of Sababa, St. Louis' premier Jewish Arts and Culture festival, in 2018.  The band currently features Alyssa Avery (violin), Gabe Siegel (clarinet and sax), and Mark Wallace (bass).
In 2016, will began performing with guitarist/singer/songwriter Joey Kenig.  Their musical partnership has grown and deepened over the years, and has created a catalogue of unrivaled eclecticism, encompassing traditional songs, Tin Pan Alley tunes, singer/songwriter material, rock and roll, original material, and of course klezmer and Yiddish song.  
Will is also strongly attached to the spiritual side of Jewish music.  For years he was the musical sidekick of Rabbi James Stone Goodman, his first and best mentor in Jewish sacred melodies, whose combination of mysticism, Motown and beat poetry left an indelible impression.  From 2018-2022, Will served as resident musician, worship leader and Torah teacher at Congregation Neve Shalom.  He currently contributes to music at Kol Rinah. He has presented programs at Bais Abraham, Central Reform Congregation, B'nai Amoona and Temple Israel.     
Shortly after Will began playing Yiddish music he became convinced that he had to begin to learn the Yiddish language.   To compensate for the complete absence of Yiddish in his upbringing and Jewish education, he spent a month in Lithuania at the Vilnius Yiddish Institute in 2006.   Since then, he has become closely associated with programming about Yiddish language and culture in St. Louis. Will's programs regularly feature his own sung translations of Yiddish songs, which he interweaves with the original Yiddish lyrics.
One highlight of his trip to Vilnius was his encounter with the poetry of one of that city's native sons, the great Yiddish poet Abraham Sutzkever.  When Sutzkever died in 2010, Will began setting his poetry to music. This in turn led him to create the solo program "Vilna Remembered," where Sutzkever's story and poetry was shared in the larger context of Vilna's cultural legacy, as well as the story  of his own journey. The program proved to be a great success. "Your audience was flung into the heavens and over to a culture and experience with which we could not but have formed deep and lasting ties." "People came up to Will and said very personal things about how the music and his stories moved them or rekindled memories.  Truly a captivating program." "I honestly can't remember ever feeling so thoroughly, radically invited into a music." And, from a holocaust survivor, "Thank you, thank you. thank you."
Will's own original material has taken a back seat to his other ventures, but he has recently put on several programs consisting entirely of his own creations.